Research shows that in 2013 there were over 317 million nonfatal work-related injuries worldwide. Work injuries can also be severe because, in 2013, there were 321,000 work-related fatalities. It is important to learn about various work-related injuries, how to avoid them, and the treatment for each injury.
Some common symptoms of work injuries include neck pain and back pain. You may also want to start with a non-invasive treatment approach, which is cheaper and has fewer side effects. Chiropractic care is a good example of such treatment.
Contact Renton Center Chiropractic and Massage Therapy for work injury treatments.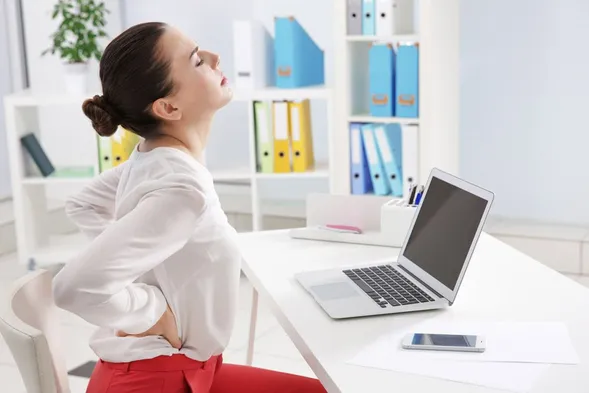 What Are the Types of Work Injuries?
There are two main types of work injuries. They include:
Non-impact Injuries: They are injuries that result from excessive physical force from an external source. Such force may come from work activities like lifting, holding, pushing, turning, or carrying.
Repetitive Motion Injuries: They are injuries that arise from tasks of repetitive nature. These tasks eventually cause stress or strain on some body parts.
What Are the Causes of Work Injuries?
Some of the common causes of work injuries include:
1. Slips, Trips, and Falls
You may find obstacles in some work environments that can ship you and cause injury. There are those working environments with wet surfaces, and the employees are prone to injuries by slips. Some people have jobs that require them to work at some elevation. These people can get injuries by falling. Moreover, items can fall on you on the work premises.
2. Crushes and Collisions
In case you work with carts and motor vehicles, you are prone to injuries from crashes and collisions. You must observe all safety precautions, including obeying traffic rules, use of seat belts, and more.
3. Cuts and Lacerations
Some people work with sharp equipment, which can cause cuts and lacerations. The equipment could be large and highly harmful like sores well other equipment is small like tremors and paper clips. Proper training on using this equipment, availability of safety gear, and safety guidelines help avoid these injuries.
4. Toxic Fumes
Toxic fumes and chemicals can also cause injury by inhaling or touching them. It is important to wear safety gear and follow safety instructions to avoid injuries or fatalities.
5. Fire and Explosions
You may also get injuries from fires, which are common in many workplaces. Some people work with explosive material, which can also cause injury if it explodes.
Call Renton Center Chiropractic and Massage Therapy Today
Contact Renton Center Chiropractic and Massage Therapy to get chiropractor treatment for work injuries. We also offer other services like weight loss strengthening and stretching exercises, and various therapies. To book an appointment, call (425) 226-7061.