Whiplash Treatment From a Chiropractor Can Provide Relief
Many injuries can occur when you are in a car wreck. One of these is whiplash, which is often portrayed as a minor auto injury. Unfortunately, that misconception means that many people do not seek care for it and suffer needlessly. The professionals at Renton Center Chiropractic are ready to help Renton, WA residents find relief from the neck pain and other symptoms of whiplash.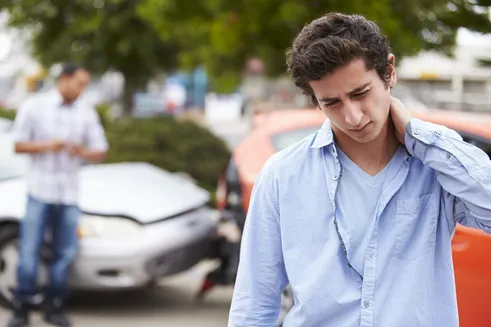 What is Whiplash?
Whiplash is a soft tissue injury that occurs in the neck and shoulder area. It is caused when the head is flung violently in a way that stretches and damages the soft tissues in the neck. This can lead to inflammation, irritation, and tearing of the muscles, ligaments, and tendons.
Neck pain is the primary symptom of whiplash. Your neck may feel stiff and it might be difficult to move it in a normal manner. Some people suffer from headaches, shoulder pain, or upper back pain because of whiplash.
This is sometimes a hidden injury because it is not easily noticed at the scene of the car wreck. This auto injury may take days to appear. In some cases, the symptoms seem minor at first and then become progressively worse as time progresses.
How Does a Chiropractor Address Whiplash?
The violent force of the head flinging can misalign the spine, particularly in the cervical area. The spinal adjustments that the chiropractor does work to slowly realign the spine. This ensures that the structures around it, including the soft tissues, have space to function optimally, which can help with pain relief and healing.
Many patients who visit a chiropractor for neck pain or other symptoms of whiplash report some relief after the first visit. You must be prepared to have multiple visits with our chiropractor because these treatments are cumulative. They build upon the prior visits to provide optimal relief.
When you see the chiropractor for an evaluation, you may also receive instructions for other lifestyle changes. These may include sleeping in a certain position, doing stretches, or exercising. You may also be provided with information about massage therapy to help with tissue healing and pain relief. Following the treatment precisely helps to ensure that you will reap the maximum benefits from the chiropractic care plan.
Contact Lighthouse Family Chiropractic
The professionals at Lighthouse Family Chiropractic are ready to help you find relief from the whiplash symptoms. Give us a call at (425) 226-7061 to schedule your appointment with our Renton, WA chiropractor.