If you're living with scoliosis, you're probably searching for relief and wondering what you can do to reduce your pain and discomfort. Our team at Renton Center Chiropractic and Massage Therapy wants to help, so we have answered some of the top scoliosis questions below.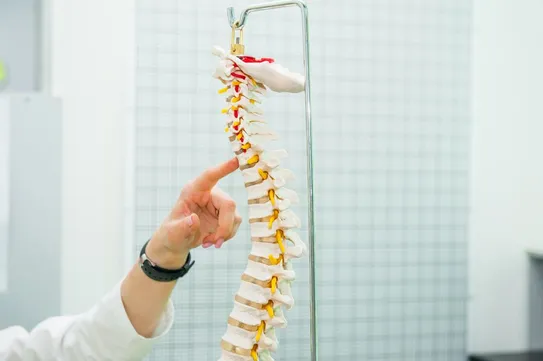 What is scoliosis?
Scoliosis is a condition in which the spine curves sideways, either in the shape of an "S" or a "C." It can be subtle or severe, and often presents itself during childhood.
What causes scoliosis?
There is no one cause for scoliosis. In most cases, the cause of the condition remains unknown. However, some cases are caused by neuromuscular issues, like cerebral palsy, or due to the spine not forming properly after birth.
Why does scoliosis cause pain?
Your spine is designed with several individual vertebrae which must stack on top of one another for proper function. With scoliosis, they are tilted. Unfortunately, that tilt means that the different components of the musculoskeletal system have to overcompensate to keep you as upright as possible. That often leads to tension and compression of the nerves and muscles. Therefore, it's not unusual to be in a constant state of pain or discomfort.
Can a chiropractor heal scoliosis?
At this time, scoliosis is not curable. Therefore, the short answer to this question is no. However, nothing is ever quite that simple. Though there is no known cure, chiropractic care is a form of natural treatment that has proven to be very effective in cases of scoliosis. For one thing, regular chiropractic adjustments can prevent the curvature of the spine from worsening. It also helps relieve the pain and suffering that's often due to scoliosis. In some cases, it has helped improve the spine's curvature overall.
What are the treatment options for scoliosis relief?
Chiropractic treatment plans for scoliosis are designed to reduce your pain and improve alignment as best as possible. This almost always means that spinal adjustments will be part of the plan. These adjustments help realign the spine and take pressure off of the surrounding tissues and nerves.
Massage therapy is also helpful in reducing tension and inflammation while promoting the body's natural healing processes. Therapeutic exercises are often also utilized to help stretch and strengthen the spine, which can lead to improved posture and reduced muscle tension.
Treat Your Scoliosis Symptoms with Our Chiropractor in Renton, WA
Are you ready to live better despite having scoliosis? Let our team at Renton Center Chiropractic and Massage Therapy help. Call our team today at (425) 226-7061 or reach us through our website by using our online contact form.