Lower back pain might be debilitating as it can limit you from enjoying the activities you enjoy most. In case you suffer from mild or chronic lower back pain, our chiropractic team can help you. At Renton Center Chiropractic and Massage Therapy, we provide lower back pain treatment for pain that results from chronic conditions and injuries. These FAQs explain more about the aspects associated with lower back conditions.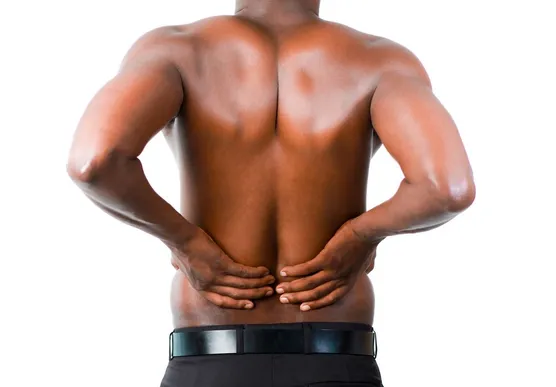 What Situations Enhance My Risk of Experiencing Lower Back Pain?
Several factors can increase your risk of having lower back pain, including excess weight gain, pregnancy, age, and weak back and abdominal muscles. Genetics can also play a critical role in developing spinal stenosis and sciatica that can contribute to lower back pain.
What Injuries Can Contribute to Lower Back Pain?
Numerous injuries such as muscle strains, ligament sprains, and herniated discs can cause lower back pain. If you suffer from sciatica pain, it can begin at your lower back before extending your leg and calf muscles.
How Is Lower Back Pain Diagnosed?
While diagnosing your lower back pain, we will first conduct a physical exam. In particular, we will employ techniques such as a neurological exam, palpation, the reflex test, range of motion tests, and leg raise test to determine where your pain is emanating from. In other cases, we employ more in-depth exams such as CT scans and X-rays to get more information about your pain.
How Can Chiropractic Care Assist Patients with Lower Back Pains?
At Renton Center Chiropractic and Massage Therapy, we provide chiropractic treatment which is the best alternative to surgery and prescription drugs. In particular, we offer chiropractic techniques such as hot and cold treatments, spinal decompression, adjustments, and physical therapy to help in your pain relief and ensure that your mobility is restored.
What Measures Should I Do to Prevent Lower Back Pain?
At Renton Center Chiropractic and Massage Therapy, we recommend our patients understand several measures to prevent situations that can contribute to lower back discomfort and pain. Some notable ones include:
Use proper lifting techniques
Avoid sudden movements can that jot your lower back
Use ergonomic equipment and furniture to support your back, especially when sitting for long hours.
Maintain good posture when standing and sitting
Exercise your lower back muscles
Schedule an Appointment with Our Chiropractor for Lower Back Pain Treatment in Renton, WA
If you are suffering from lower back pain, you should not wait until it worsens. Our team at Renton Center Chiropractic and Massage Therapy is here to help you find relief from whatever pain or discomfort you are experiencing. Call us at (425) 226 7061 to find out more about how our chiropractor can help. If you are looking for a 'chiropractor near me,' our team is here for you.