Whether your neck pain is mild or severe, it can disrupt your everyday living. Luckily, if you are in or around the Renton area, our chiropractic care can help. At Renton Center Chiropractic, we offer various non-invasive treatment methods that can alleviate your neck pain and prevent it from reoccurring. Here are a few common questions patients often have about neck pain and how our chiropractor can help.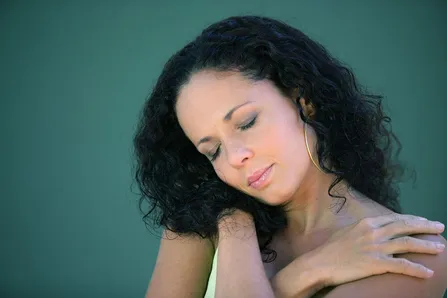 What are the causes of back pain?
Your neck pain is made up of several nerves, ligaments, bones, tendons, and muscles. When any of these structures is compromised, you are likely to experience neck pain. The common causes of neck pain include:
Injury: Auto accidents, falls, slips, and sports activities may cause injury to your neck, leading to pain. Whiplash, for instance, is one of the most injuries to the neck caused by a sudden movement of the neck. Without treatment, whiplash may exhibit symptoms like headaches, jaw pain, and distorted vision.
Poor posture: If you slouch, you may exert undue pressure on your spine, leading to discomfort in the back, shoulders, and neck.
Text neck: If you spend too much time leaning forward when using your phone and other digital devices, you may have neck pain and headaches.
Medical conditions: Conditions like arthritis may cause wear and tear of joints, causing neck pain. Other conditions like cervical stenosis may cause narrowing of the cervical column, compressing the neck nerves.
While there are many causes of neck pain, our chiropractor can pinpoint the exact cause of your pain, providing long-lasting results.
What are symptoms associated with neck pain?
Besides pain, neck pain may cause headaches, back pain, and sometimes pain radiating to your arms and shoulders. Other symptoms include difficulty lifting light loads and the inability to turn your neck like you usually do.
How does a chiropractor diagnose neck pain?
Before embarking on any treatment plan, our chiropractor will first diagnose the root cause of your neck pain. We will assess your medical history and your current symptoms. A physical examination will follow to pinpoint the exact location of your pain or discomfort. Also, we may require x-rays or CT scans for a thorough diagnosis.
How does a chiropractor treat neck pain?
Instead of masking neck pain with medications, our chiropractor can pinpoint the exact cause of your pain to formulate an effective treatment plan. Chiropractic treatments for neck pain include:
Chiropractic adjustment: This technique realigns the musculoskeletal system, taking pressure off your neck joints and muscles.
Massage therapy: We administer massage therapy to reduce muscle tension, relieving pain and inflammation in the process.
Exercise: We can recommend home exercises to speed up your healing. Besides, neck exercises increase your flexibility, reduce pain, and improve the resilience of your muscles.
Visit Us for Neck Pain Treatment from Our Chiropractor in Renton
Are you looking for neck pain relief in Renton, WA? Our team at Renton Center Chiropractic is dedicated to helping our patients live healthy and pain-free lives. Contact us today to schedule your first consultation or to learn more about how we can help.