Knee injuries are a fairly common type of injury that can be caused by slips, falls, accidents, overuse, or injuries during sports. Knee injuries involve a complex system of joints, muscles, tendons, and ligaments working together to support the knee and provide movement. Some knee injuries, such as tears or those obtained during a serious accident, require immediate medical attention. However, even after initial treatment, it can be difficult to recover from a knee injury fully. Fortunately, our team at Renton Center Chiropractic & Massage Therapy has the training and experience needed to optimally relieve knee pain and other musculoskeletal injuries.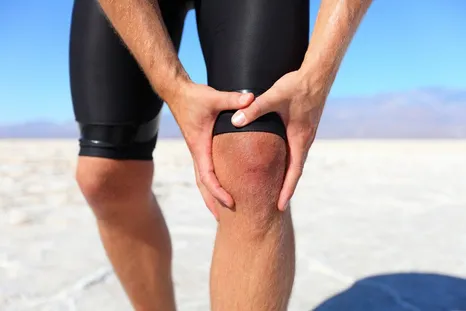 What Causes Knee Injuries?
Knee injuries can be caused by any number of events but are commonly due to damage to the knee joint, which is the largest joint in the human body. Hyperflexing or hyperextending the knee joint can cause knee injuries such as:
Strains
Sprains
Muscle tendon injuries
Meniscus tears
How Can a Chiropractor Treat My Knee Pain?
Most knee injuries such as strains and sprains can be treated with the help of a chiropractor who will recommend the RICE method. RICE stands for:
Rest the injured knee
Ice the knee to reduce inflammation
Compress the knee using bandages
Elevate the knee to reduce swelling
Our chiropractor can help strengthen the knee through various treatments to promote natural healing of the damaged muscle, regain strength, and reduce pain and inflammation. These treatment methods can include:
Massage therapy
Manipulating and adjusting the knee
Trigger point therapy
Physical exercises
When Should I Seek Treatment?
Even after you RICE an injury, signs and symptoms of an injured knee can persist. Lingering symptoms can include locking up knees, knee pain when walking, running, going upstairs, and grinding or clicking when moving your knee. The most obvious signs of injury will be pain or discomfort at the injury site, redness, swelling, and inability to move the knee comfortably. If your symptoms of a knee injury persist, our chiropractic care can help.
Contact Us for Knee Pain Treatment from Our Chiropractor in Renton, WA
Dealing with knee injuries can be debilitating and prevent people from doing what they love. That's why our team at Renton Center Chiropractic & Massage Therapy is here to help. We offer a wide range of treatment options to help patients reduce their pain or discomfort and prevent it from reoccurring. To schedule your first consultation or to learn more about how we can treat your knee pain, contact us today at (425) 226-7061.